Why SuperOps.ai for Internal IT?
Boost Collaboration and Streamline Workflows
With SuperOps.ai's automation, ticketing, and unified dashboards, your IT department can collaborate seamlessly across IT service management (ITSM) and IT operations management (ITOM) functions. You can now streamline workflows and, reduce manual effort. Facilitate better communication and enable effective coordination for faster issue resolution.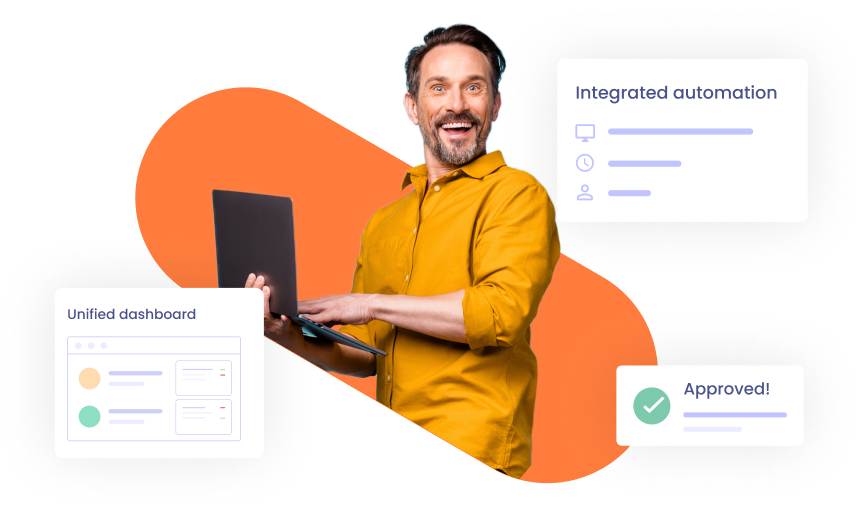 Proactive Issue Mitigation and Effective Incident Resolution
With proactive monitoring capabilities, you can detect potential issues before they arise, enabling proactive issue management. Incidents can be promptly detected, triaged, and resolved, minimizing service disruptions and downtime. SuperOps.ai helps you bring down response time and ensure efficient incident resolution and minimize business impact.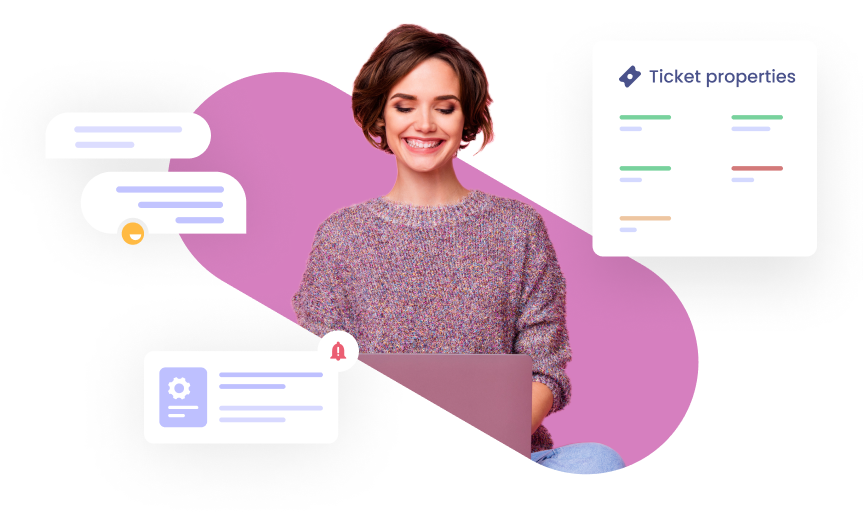 Enhance Asset Visibility and Optimize Resource Utilization
Give your IT teams comprehensive visibility into IT assets, irrespective of their physical location. You can maintain accurate t and optimize resource utilization with improved asset tracking and management.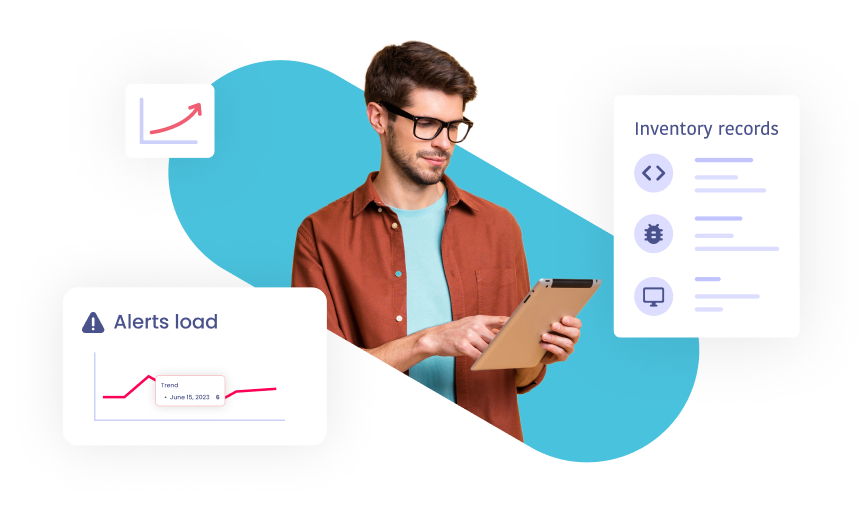 Improve Remote Work Support and User Satisfaction
Remote troubleshooting capabilities empower the IT team to provide efficient support from remote locations. Remote employees can access self-service options and resolve common issues independently. This enables you to offer seamless remote work support reducing disruptions and downtime and ultimately increasing employee satisfaction in your organization.
Remote troubleshooting tools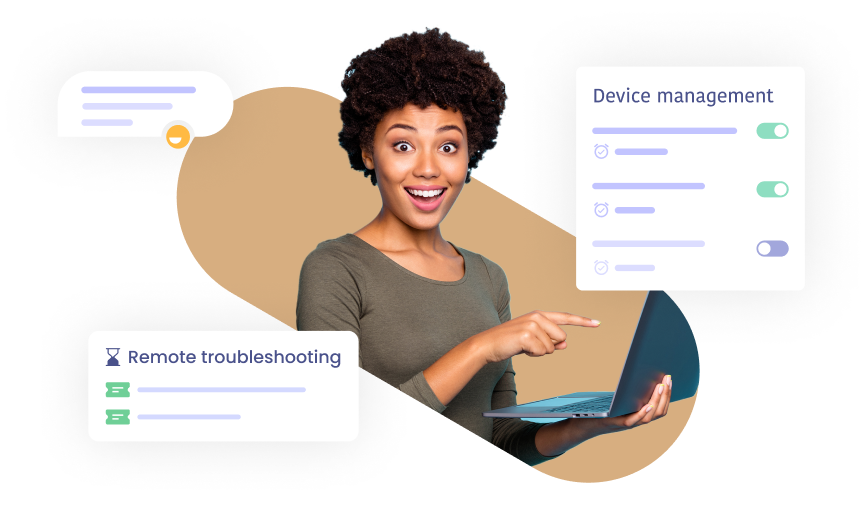 Data-Driven Decision-Making for Continuous Improvement
With SuperOps.ai you can pull comprehensive reports and metrics instantly to take data-driven decisions. You can identify trends and patterns for continuous improvement in your organization's IT operations. Optimization opportunities are discovered and acted upon, enhancing the efficiency and effectiveness of IT processes.