About your role at SuperOps.ai
SuperOps.ai is a SaaS startup focused on solving problems for modern IT teams using AI. It helps IT teams to efficiently manage IT infrastructure like networks and systems on the cloud or on-premises, and business critical applications.

Founded by Arvind Parthiban, a serial entrepreneur and Jayakumar K, a veteran in the IT space. Both Arvind and Jayakumar come with years of experience in leadership positions at Freshworks & Zoho.
In SuperOps.ai, I got a lot of opportunities to build things from scratch which I haven't experienced previously in my career. I experienced a steep learning curve from day one here and I hope it will be the same.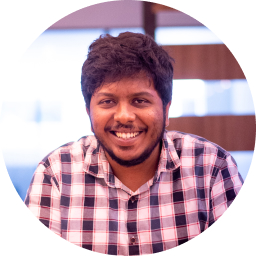 Abishek Kumar S
Senior Backend Engineer
You'll be responsible for
Job will require the person to discuss solutions with sales and pre-sales
Write scripts as part of the solutioning and answer support queries
Will also be part of discussions with the engineering and product team on solutioning new features.
In the long run the person will gain knowledge and speak with / educate msp's on how to do monitoring efficiently for their clients.
You're someone who
Proven work experience of 2-3 years as a Desktop Support Engineer, Technical Support Engineer or similar role.
Hands-on experience with Windows related debugging. Linux/Mac OS exposure is good to have.
Working knowledge of AD and Azure AD
Good knowledge of shell or batch or powershell or any OS scripting languages.
Hands-on experience with monitoring, network diagnostic and network analytics tools
Ability to perform remote troubleshooting and provide clear instructions
Good written and oral communication skills.