About your role at SuperOps.ai
SuperOps.ai is a SaaS startup focused on solving problems for modern IT teams using AI. It helps IT teams to efficiently manage IT infrastructure like networks and systems on the cloud or on-premises, and business-critical applications. Founded by Arvind Parthiban, a serial entrepreneur, and Jayakumar Karumbasalam, a veteran in the IT space. Both Arvind and Jayakumar come with years of experience in leadership positions at Freshworks & Zoho.
We are looking for a Senior ML Engineer to work closely with the founding team. The ideal candidate will be a person who is passionate about big data systems & ML, is willing to learn from the best technical architects, takes ownership, has a sense of urgency, and is a team player.
Communicating and collaborating with people is always at ease. It's been a huge learning curve with a positive and motivating environment and good exposure overall.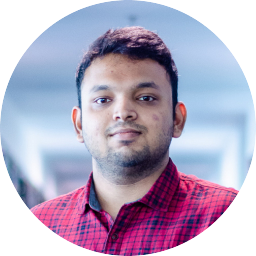 Sai Krishna N
Junior ML Engineer
You'll be responsible for
Build data platforms - including pipelines, storage, batch & streaming processing
Work closely with AI architects & data scientists to create ML models
Work closely with AI architects to design and implement and maintain ML models in production
Develop, test, and maintain the ML models and data platforms in production
You're someone who
4 to 6 years of experience in developing big data systems
Proficient experience in Apache Spark and Hadoop framework
Sound knowledge in data structures, algorithms, data pipelines, batch & stream data processing
Experience in building data platforms and implementing ML models
Experience in deploying ML models in multi-tenant production environments