It's time to trade that extra documentation tool. For a tool that's more effective. For a tool that's accessible. For a tool that's built into your workspace. For SuperOps.ai.
At SuperOps.ai, we understand managing the IT assets of clients is the crux of what MSPs do. That's why we offer one-stop IT documentation where you can manage all monitored and non-monitored assets in one place and extend complete control over your IT management lifecycle.
Finally, a place where your asset information is organized, safe, secure, and accessible, the way it should be.
1. Information at your fingertips
Whether your technician is solving a network issue or installing a remote agent on a client device, they should never be left wondering where to find the information they need to tackle the issue. 
With SuperOps.ai IT documentation, store, search, and access information about your assets easily. In one click, reveal all basic information about an asset such as user name, password, category, URL, and the site name. You can also find the associated asset information, i.e, non-monitored assets associated with the monitored asset in the same window. Dig a little deeper and you will find all the granular information about the asset. 
Information is an asset (See what we did there?). Make sure it is readily available to your technicians when they need it.
2. Structure information in a way that makes sense
Not all assets are built the same. Why should the documents be? Customize your documentation with a well-structured framework that makes sense to you. Add information related to assets as list boxes, drop-downs, and numeric fields depending on what information needs to be prominently displayed for faster resolution. Use filters to find exactly what details are associated with a specific asset or a client.
Customizable fields ensure even the most complex of documents can be stored and discovered with ease.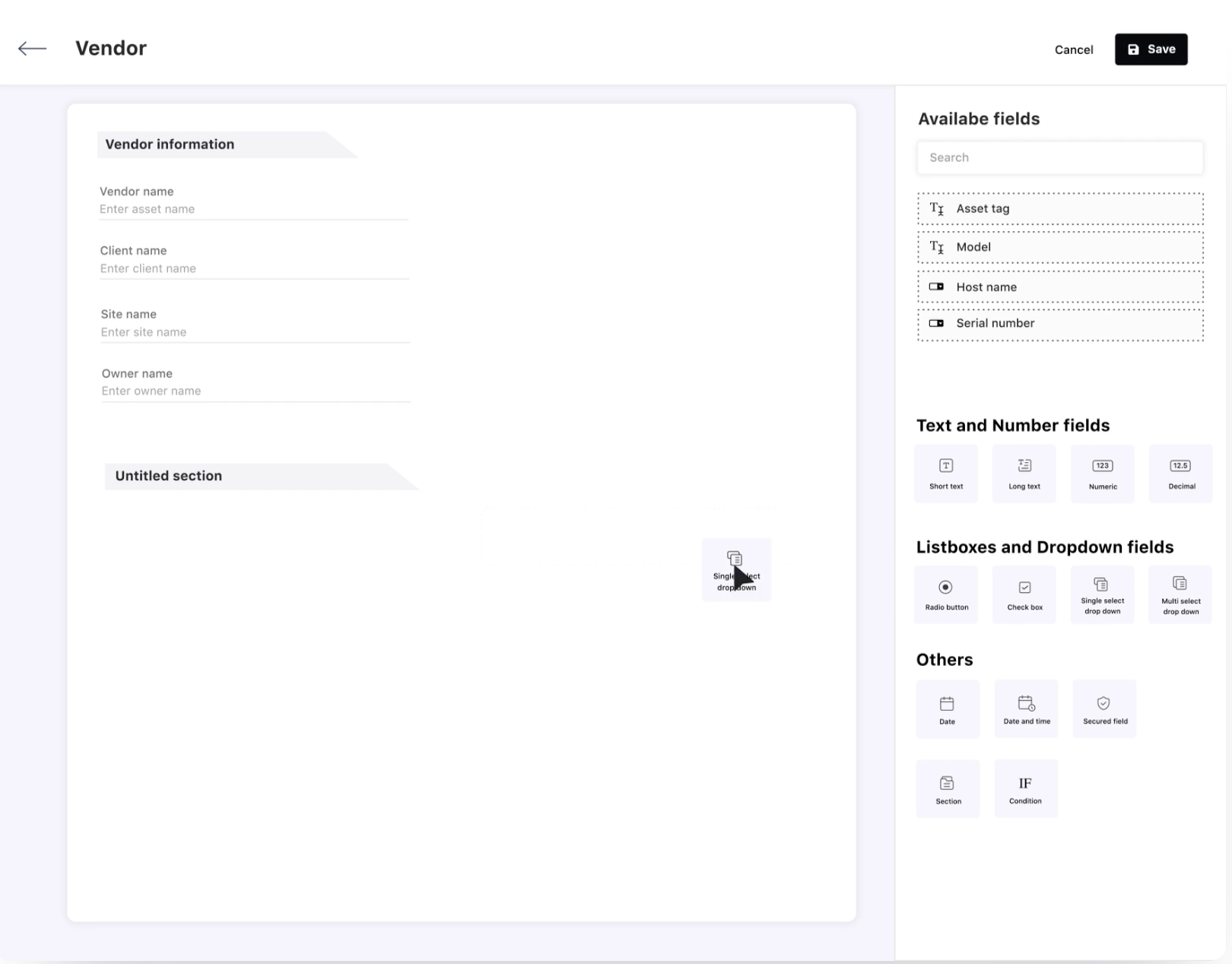 3. Relationship mapping made easy
Relationship mapping is the visualization of your interconnected assets. When you are able to establish relationships between related items, you are able to gain an instant peripheral understanding of the problem statement and populate information faster. No jumping from one window to another to put the bits and pieces together. 
Navigate 360-degree information quickly without spending too much time on research.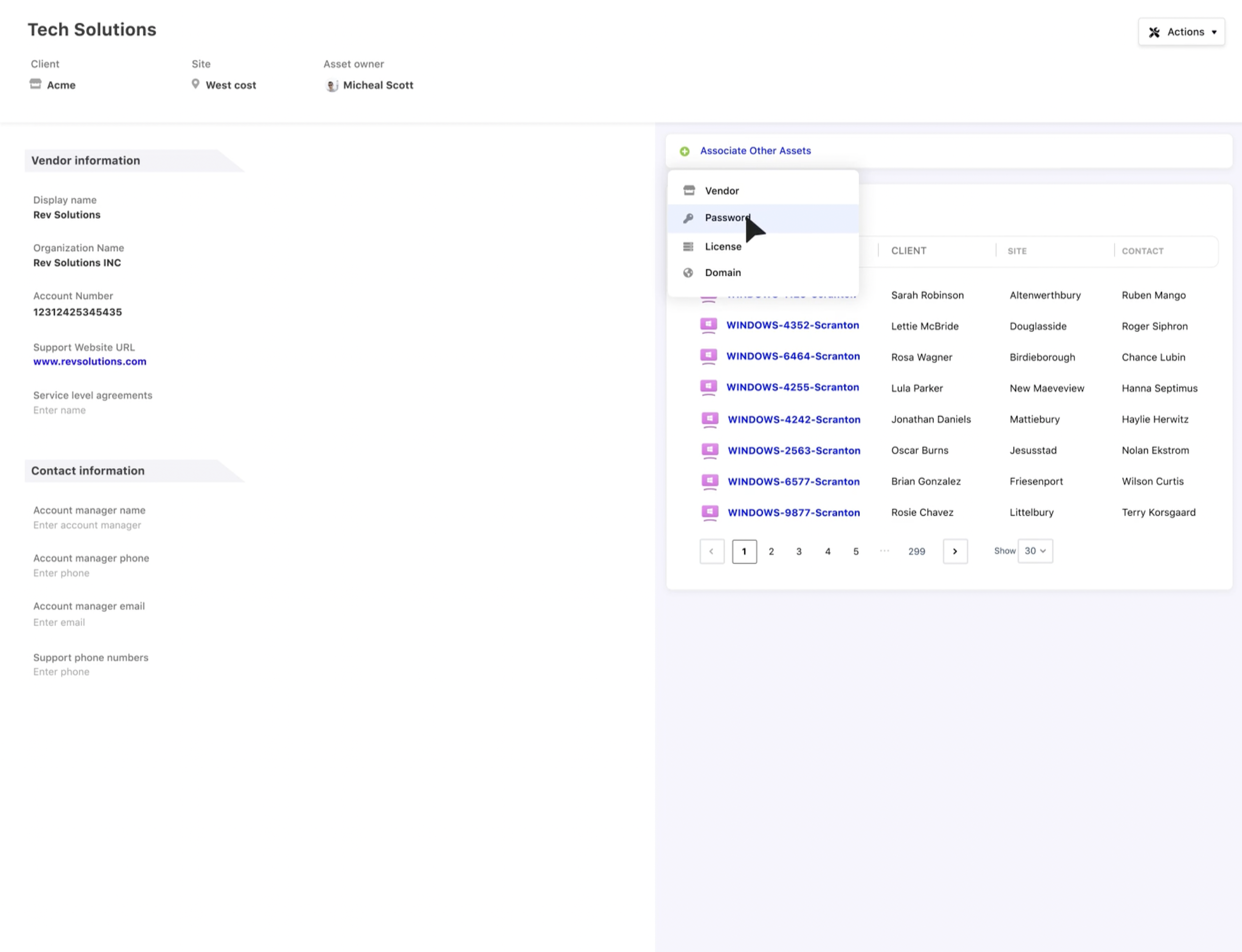 4. Password resetting? Not a problem anymore!
Safeguard your documentation with a tight password management system that adds an extra layer of protection to your assets. Granular user restrictions ensure there is never an incident of credential exposure or malicious data thefts. 
Password files and folders help you organize your passwords, featuring access control at all levels.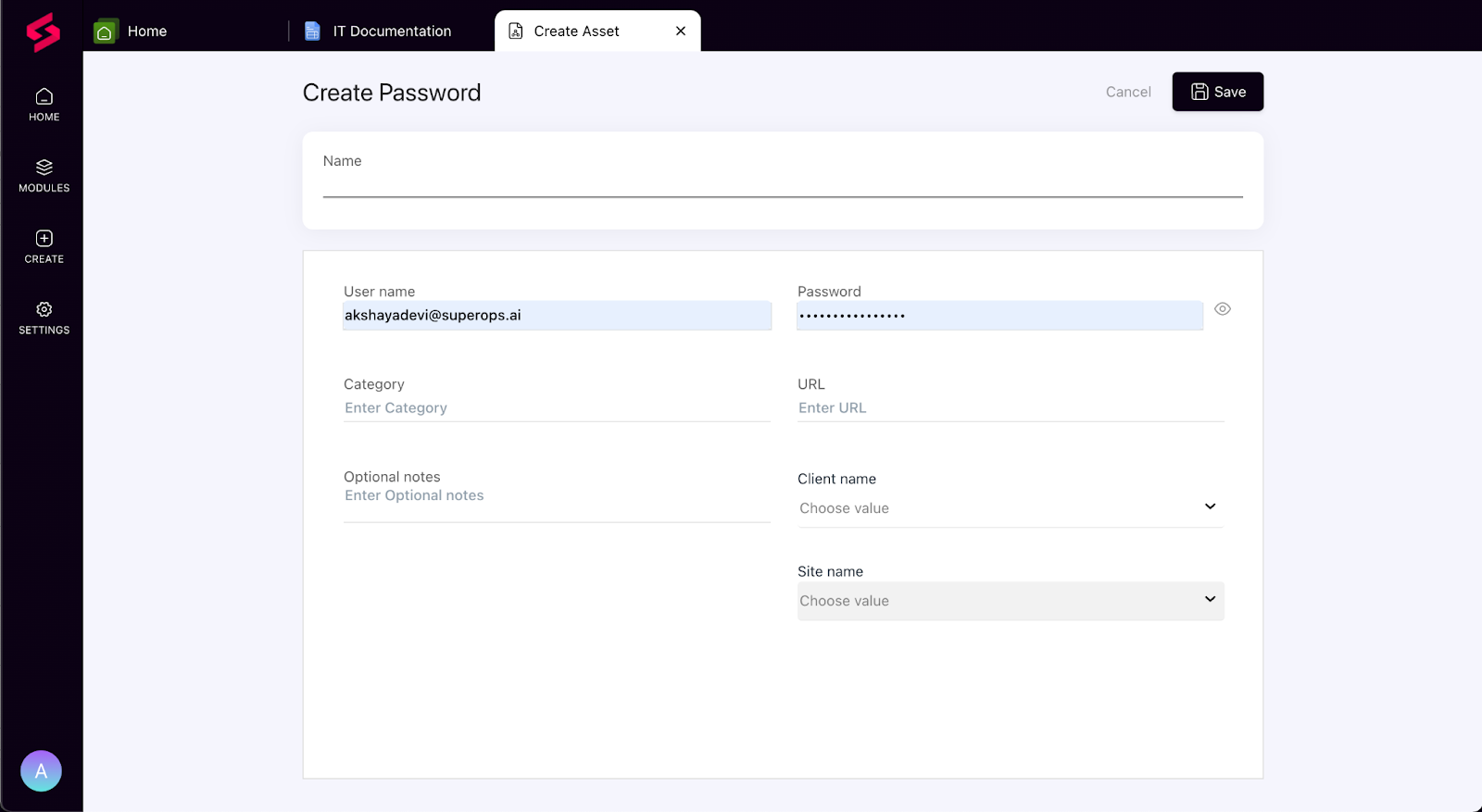 No more pain in the asset
As an MSP, information is your most valuable asset. When technicians can access asset information with a few clicks, troubleshooting becomes a breeze. Empower your technicians with documentation that is easy to access. 
Your technicians manage endpoints inside their remote monitoring tool. Why go searching for information they need in a separate documentation tool? If logging into a different tool, looking up specific assets, and pulling up just the right information bothers you, SuperOps.ai is your one-way ticket to pain-free IT documentation.