A technician's life is already challenging on its own. They're diagnosing issues, they're fixing things, they're procuring items for their clients… and in between all of this, they're constantly communicating with all parties involved.
On hectic days like these (which is almost every day!) side conversations can be a technician's best friend.
But first…
Why side conversations?
Side conversations is an industry-first response to one of the biggest operational gaps we noticed while talking to MSPs. Despite having a PSA tool, a big chunk of the coordination still happened outside the PSA—over calls, texts, and emails—coordination that ideally should be taking place within the tool.
Let's say your technician's managing a service request from a client that needs a couple of printers for their office floor. What comes next?
They're working with the client to understand their requirements

They're calling up their hardware vendor to check for availability

Sending a quote to the client, and negotiating to finalize the price

Emailing the logistics partner to coordinate procurement and delivery

Calling up an on-site installation partner to schedule installation and configuration at the client's site

Following up with the client over call to check if the work was done smoothly
For a single request, technicians need to manage multiple threads involving different stakeholders across channels. It only gets more complicated when they work on multiple requests at the same time.
So what does this lead to?
a lack of context due to disjointed communication across touchpoints

undocumented information that's lost over time

and most importantly, a headache for technicians to make sense of conversations that are all over the place
The problems are real, and they're annoying technicians and keeping them from doing their best work every day.
How do side conversations bridge this gap?
With a simple tab that's connected to all your work items—be it a ticket, project, invoice, or quote—you can manage all your communication with vendors and external stakeholders.
With side conversations, all your background conversations are neatly connected to the request and available in conjunction with your client interactions.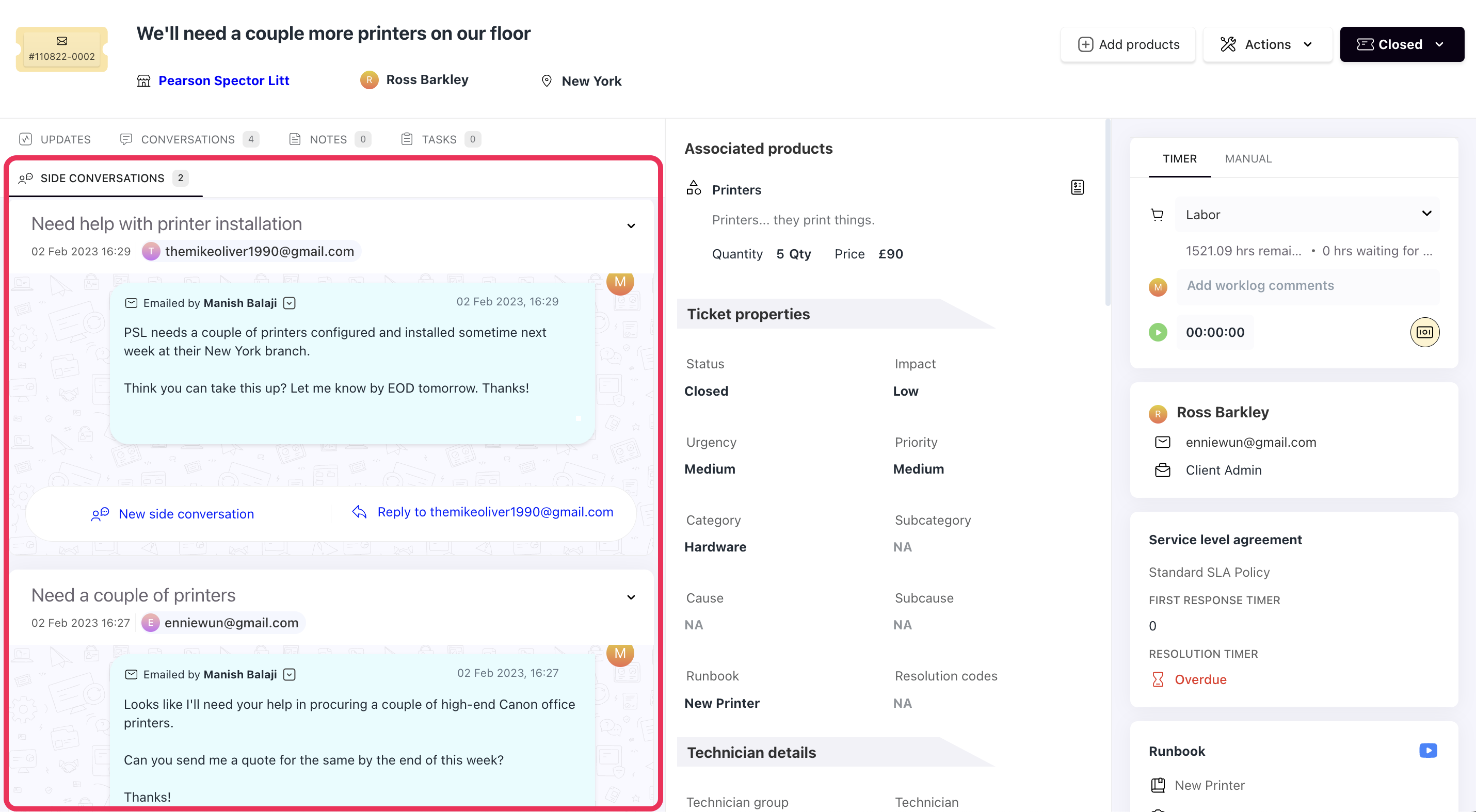 Technicians can get all their work done without ever leaving their PSA, and without having to worry about documenting these conversations. Side conversations ensure that context is always readily available for anyone stepping in to skim and get started right away.
On top of this, we've built a layer of automation to add more power to side conversations. By selecting side conversations as an event, you can choose how you want SuperOps.ai to follow up, as soon as you get a side conversation reply.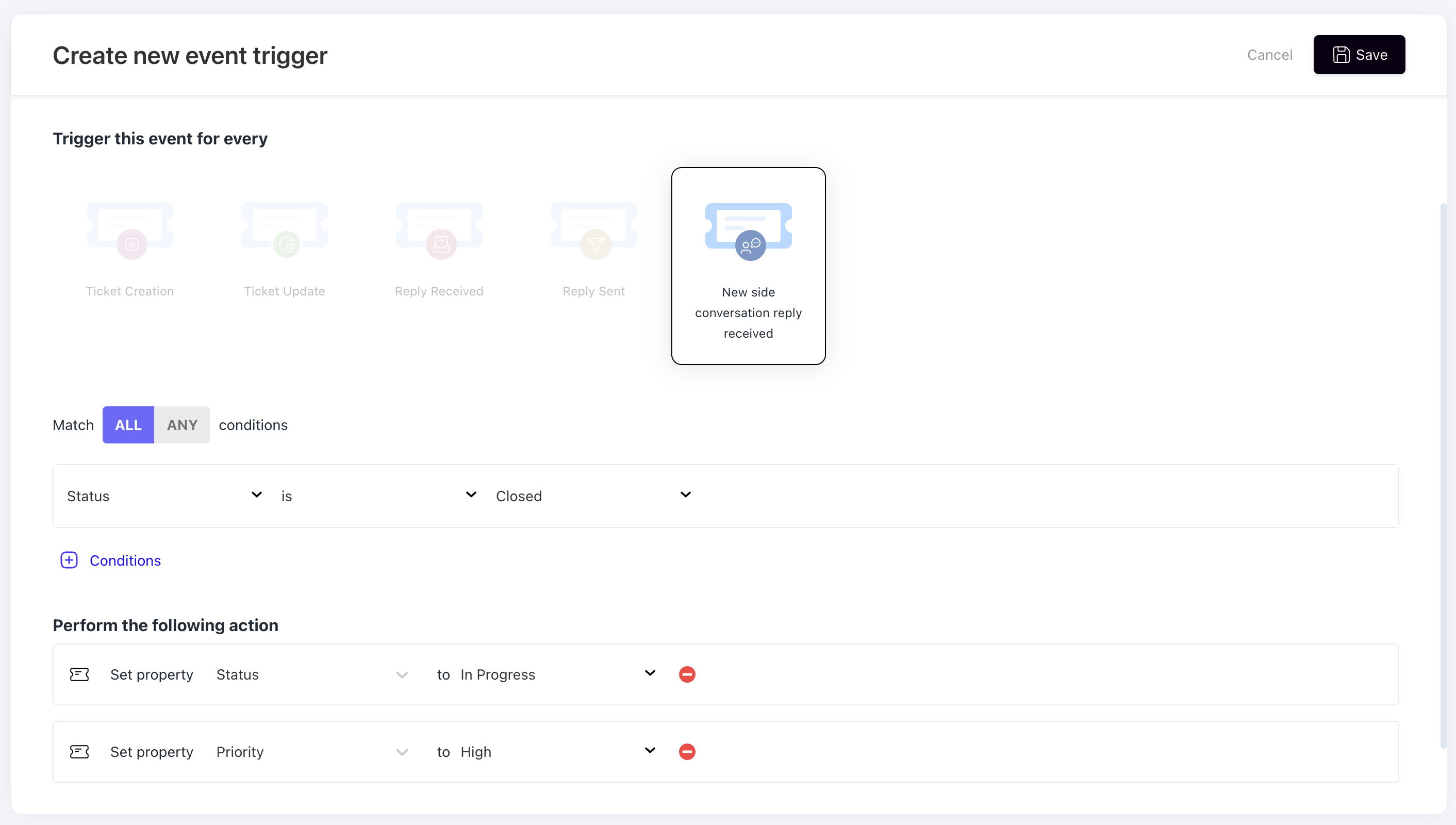 When used diligently, side conversations can be a game-changer for your business. It becomes a natural part of your everyday operations, bringing a sense of order to your communications, a central repository of context in terms of documentation, and most importantly, peace of mind for your technicians who can drive their work forward like never before.
(Not convinced? Hey, don't take my word for it. You can try it out for yourself and see the difference by signing up for a 21-day free trial.)